There are so many stories behind Kedarnath Temple History and it has been a pilgrimage center since ancient times. Here we have shared the legends, stories, and history of the Kedarnath temple.
History of Kedarnath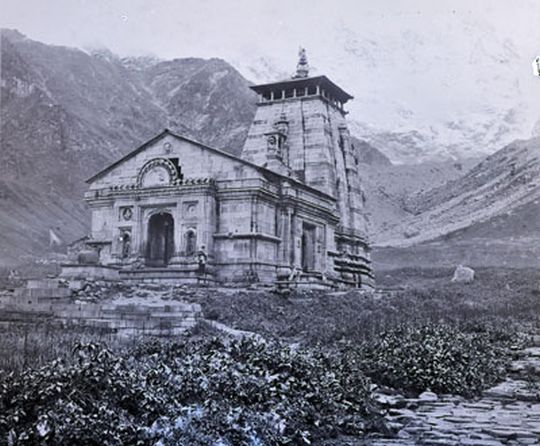 A mythological story describes the temple's construction by the legendary brothers Pandavas. But the holy Mahabharata does not mention any place called Kedarnath.
One of the earliest references to Kedarnath is found in Skanda Purana (7th and 8th century). According to Skanda Purana, Kedara is the place where Shiva releases the Holy Ganga from his matted hair (called in Hindi "Jata").
The holy Kedarnath temple is said to have been built in the 8th century AD by Hindu guru Adi Sankaracharya. Sankaracharya rebuilt the place where the Pandavas of Mahabharat fame is believed to constructed a Shiv temple.
Also Read: Kedarnath History in Hindi (केदारनाथ का इतिहास)
Pandavas in Kedarnath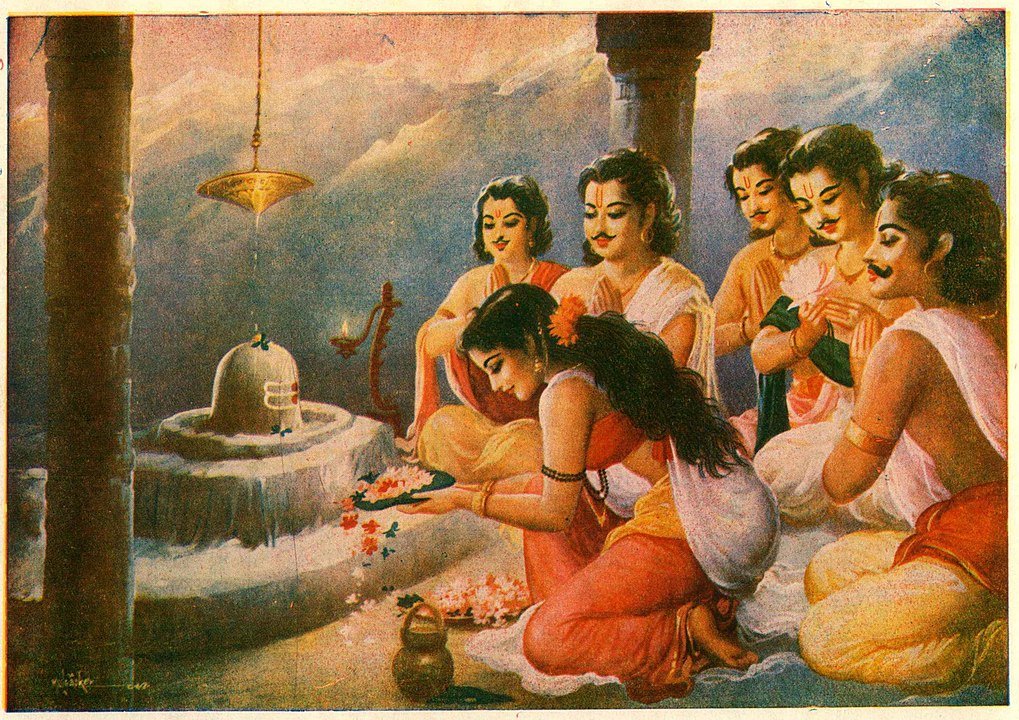 According to mythology, Pandavas built the Kedarnath temple after Mahabharata. It is said that Pandavas wanted to go to Lord Shiva for forgiveness after killing their Kaurav brothers to atone for their sins. But Lord Shiva did not want to meet them. That's why Lord Shiva hid in Guptkashi.
Pandavas and Draupadi spotted a bull that was very unique from the other bulls In Gupt Kashi. Pandav's brother Bheem identified that the bull is none other than Lord Shiva himself.
Lord Shiva who was hiding from them was in the form of Nandi, the bull. Bheem tried to catch the bull but couldn't succeed, he only caught the tail of the bull.
Also Read: How To Go to Kedarnath?
Panch Kedar History
Lord Shiva, who disappeared from Guptkashi reappeared in five different forms in five different places.
These are hump at Kedarnath,
Face at Rudranath,
Arms at Tungnath,
Navel, and stomach at Madhyamaheshwar and
Hair locks (Jata) at Kalpeshwar.
And that's how Panch Kedar came into existence.
Panch Kedar is evidence of Pandava's story about Kedarnath Temple History. Lord Shiva was impressed by their efforts and hard work. Then he finally forgave them for their deeds.
Also Read: Panch Kedar Yatra 2023 (Travel Guide)
Badrinath And Kedarnath Relation
Another legend is related to Nara and Narayana. Two incarnations of Vishnu went to perform severe penance in the Badrikashram of Bharat Khand (now known as Badrinath Temple) in front of a Shivalinga fashioned out of the earth.
Lord Shiva was pleased with their dedication and appeared in front of them and granted them a wish. Nar Narayan requested Shiva to stay there and make that place his permanent abode as a Jyotirlinga at Kedarnath for the welfare of humanity. Granting their wish, Lord Shiva stayed in that place which is now known as Kedarnath.
Other names of Lord Shiva are Kedareshwara and Lord of Kedar Khand, also known as Kedar Baba.
Related Blog Posts
FAQs Related to Kedarnath History
Here are some frequently asked questions about Kedarnath temple and its history.
How Kedarnath Temple Survived Floods & Glacier Movements?
According to scientists, there are many yellow lines in the structure of the temple. Which are made by sliding the glacier slowly over the stones. In fact, the glaciers move very slowly and are not only made up of snow ice but also of mud and rocks.
The temple not only survived 400 hundred years under the snow, but also avoided any serious damage from the movement of the glacier and flash floods, but its impact can be seen in the form of yellow lines on the stones used in constructing the Kedarnath shrine.
Scientists believe that inside the temple there are many signs of glacial movement and the stones are much more polished. They say that the period between 1300-1900 AD is known as the Little Ice Age when a huge portion of the Earth was covered by snow (Glacier). And because of this, during that period Kedarnath Temple and neighboring places were covered by snow and became a part of glaciers.
Read More: Kedarnath Flood Story
Who built the Present Kedarnath Temple?
Although there is no documentation evidence regarding the age of Kedarnath Temple History. And by whom it was built. But there are several myths and legends about its construction.
According to the Garhwal Development Corporation, Adi Shankaracharya built the present temple in the 8th century. That is the temple of the Chhota Ice Age which started in the 13th century was already built. Its walls are covered with thick Rock stones and its roof is made of a single stone.
Read More: Facts About Kedarnath
This temple is 85 feet high, 187 feet long, and 80 feet wide. Its walls are 12 feet thick and made of very strong stones. The temple is erected on a plinth 6 feet high.
It is surprising how a temple would have been carved by bringing so many heavy stones at such a height. Experts believe that Interlocking Technique would have been used to connect the Stones to each other.
It is this strength and technique that has managed to keep the temple standing in the middle of the river for so long.
Why is Kedarnath famous?
Kedarnath is famous for the Kedarnath Temple, which is a Hindu temple dedicated to Lord Shiva. The temple is one of the holiest shrines in Hinduism and is a part of the Char Dham pilgrimage circuit, which is a group of the four holiest Hindu shrines in the region of Uttarakhand.
Read More: About Kedarnath Temple
Who discovered Kedarnath?
The temple is believed to have been built by the Pandavas, the heroes of the Hindu epic Mahabharata, and is believed to have been re-constructed by Adi Guru Shankaracharya in the 8th century CE, although some historians believe that it may be even older. 
Did Shiva live in Kedarnath?
It is not believed that Lord Shiva lived in Kedarnath or any specific place on Earth. According to Hindu mythology, Lord Shiva is one of the primary deities and is considered to be a form of the Supreme Being. He is often depicted as a yogi who is in a state of deep Meditation and is associated with the Himalayas, which are considered to be his abode.
However, the Kedarnath Temple is considered to be one of the holiest shrines in Hinduism and is believed to be the site where Lord Shiva appeared in the form of a bull to the Pandavas, the heroes of the Hindu epic Mahabharata.
Kedarnath temple is a popular place of pilgrimage for Hindus, who visit the shrine to offer their prayers and seek the blessings of Lord Shiva.
Read More: Kedarnath Shivling
What is inside Kedarnath?
According to legend, the temple was built on the site where Lord Shiva appeared to Adi Shankara in the form of a Jyotirlinga, a pillar of light. The Kedarnath Jyotirlinga is inside the temple's Garbhgrah and it is a symbol of the divine and is considered to be especially holy in Hinduism.