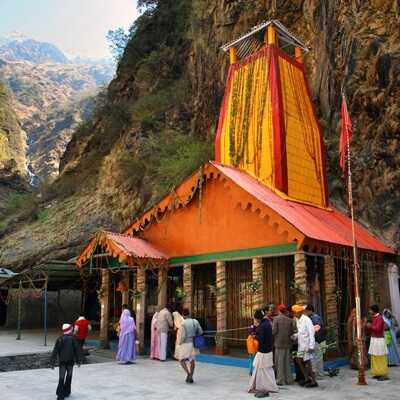 Yamunotri is one of the famous temples of the Hindus located in the Uttarakashi district of Uttarakhand and lakhs of pilgrims visit here every year in Char Dham Yatra. It is located at a height of 3,323 meters above sea level and is located in Uttarakashi District.
Famous for its thermal springs and glaciers, Gangotri and Yamunotri are one of the most important stopovers on the itinerary of the Hindu pilgrim. It is surrounded by mountains on all sides and lies in close proximity to the Indo-China border. It is known for offering peace and tranquillity to its visitors. 
In this article, we have compiled all the travel information about Yamunotri Yatra 2022. And we can say that this is your Online Travel Guide for your Char Dham Yatra.
About Yamunotri Yatra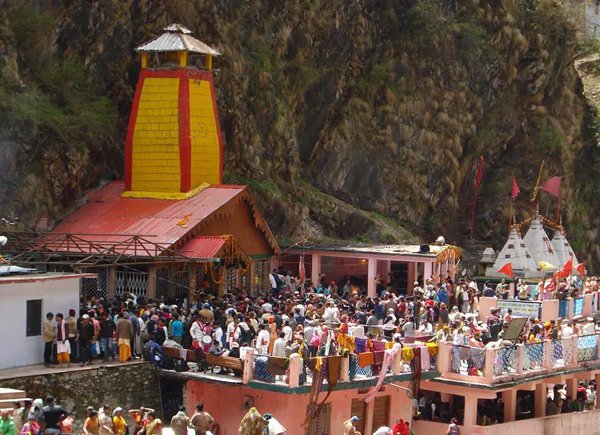 Deity: Yamunotri, Goddess Yamuna
District: Uttarkashi
State: Uttarakhand (India)
Elevation / Height: 3,038 Meters
Visitors / Year: 2-3 Lack/Year
Yamunotri temple is One of the Char Dhams according to Hindu mythology, It is the origin of the sacred river Yamuna.
Read More  ➤➤➤ About Yamunotri Temple
Yamunotri Yatra 2022 Opening Date
Opening Date: 3 May 2020
The Temple opens on the religious day of 'Akshaya-Tritiya, which falls, generally, during the last week of April or the first week of May.
Closing Date: 24 October 2022
The closing day is always on the sacred day of Bhai Dooj after a brief ceremony.
Yamunotri Temple History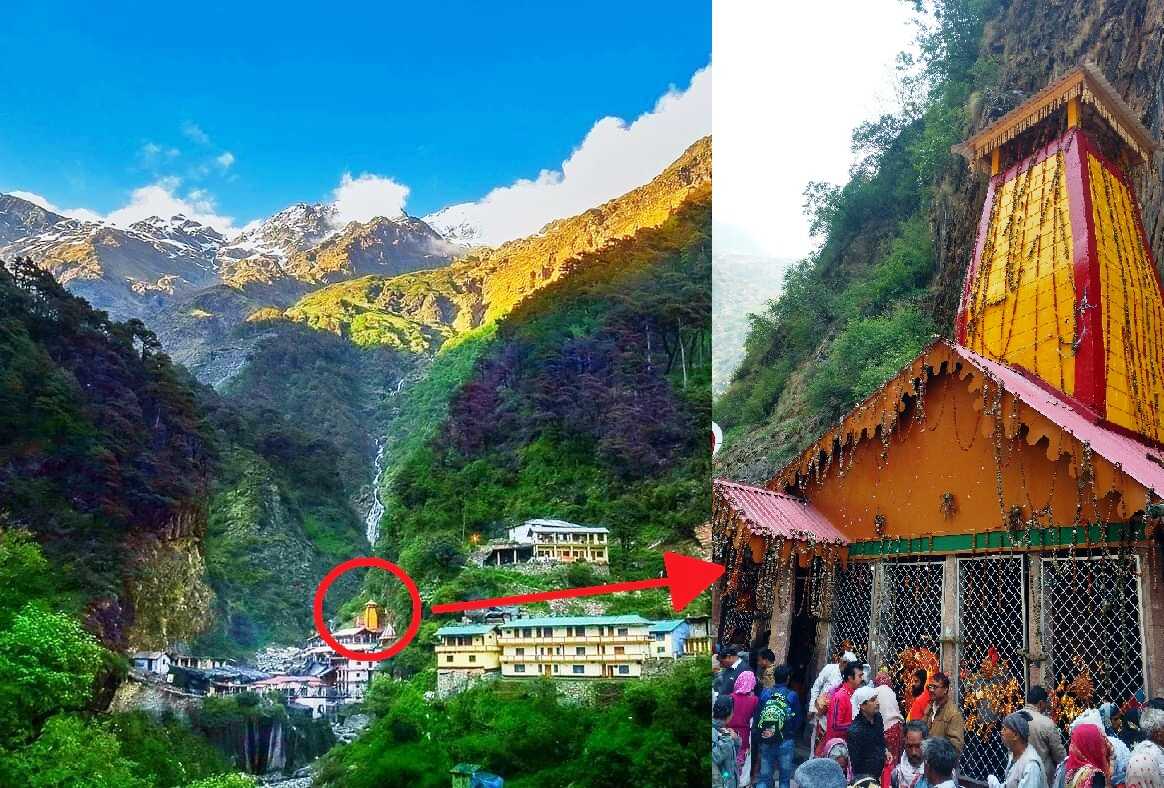 According to mythological beliefs, there was once the ashram of Asit Rishi. He used to visit the Yamuna regularly till the origin of Yamuna. When he became incapacitated in old age, it became impossible for him to reach the source of Yamuna.
Impressed by the faith of Asit Rishi towards himself, Yamuna changed its flow and started flowing near his ashram. Pleased with the grace of Yamuna, the sage built his temple there and started worshiping Goddess Yamuna.
Read More  ➤➤➤ History of Yamunotri Temple
That holy place was called Yamunotri and became the main pilgrimage of Goddess Yamuna.
How To Reach Yamunotri Temple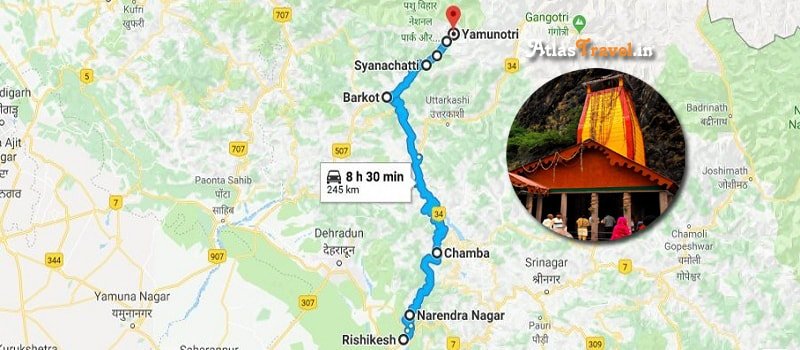 Here we have compiled all the routes and distances to reach the temple in the best possible way.
Suppose if you are planning your trip from any major cities like Delhi, Mumbai, Chennai, Kolkata, or Banglore.
Then it's very important to know the distance and best possible routes for your journey.
It does not matter whether you are traveling Yamunotri by train, air, or by road, Haridwar and Rishikesh are the main points from where you have to start your journey to the hilly area.
Yamunotri Yatra 2022 Route Maps & Distance Guide
If you want to reach Yamunotri Temple from any part of India. Then Janki Chatti will be your last destination to reach the town of Yamunotri.
Your City ➜ Haridwar or Rishikesh ➜ Dehradun ➜ Mussoorie ➜ Chilyanisaur ➜ Barkot ➜  Janki Chatti ➜ Yamunotri
Janki Chatti is accessible from major destinations of Uttarakhand.
Here we are sharing a detailed Route Map & Distance Guide on how to reach Yamunotri from major cities of India.
Yamunotri Distance from Major Cities
Note: This distance is directly from the Yamunotri Temple in Uttarakashi, Uttarakhand.
Click on Any Route below and you will redirect to a distance Guide on that Route.