On the west side of the Garhwal Himalayas, the holy place Yamunotri is situated in the Uttarkashi district of Uttarakhand. Yamunotri Temple is around 3,293 meters above sea level. Yamunotri stands proudly with its giant mountain peaks. Other than this, it is known for glaciers and the gracefully flowing waters of Yamuna.
The second most sacred river of India is the Yamuna river. It originates from Yamunotri. Thus making it one of the pilgrimage sites in the sacred tour of Chota Char Dham Yatra 2023 in Uttarakhand.
The revered goddess Yamuna is the daughter of the Sun. And Also, she is the twin sister of Yamaraj (the god of death). Also, in Vedas, Yamuna is known as Yami (the lady of life).
Yamunotri Temple in Char Dham Yatra 2023
Some major facts and information about the Yamunotri Temple.
Deity: Goddess Yamuna (River Yamuna).
District: Uttarkashi
State: Uttarakhand
Elevation / Height: 3,291m (10,797 ft)
Visitors / Year: More than 10 Lakh people visited Yamunotri in 2019.
A bath in the pious waters of Yamuna is believed to cleanse all sins. Thus it protects from an untimely and painful demise. So in Hindu mythology places Yamuna Devi (goddess) in high ranks of divinity.
How to reach Yamunotri Temple?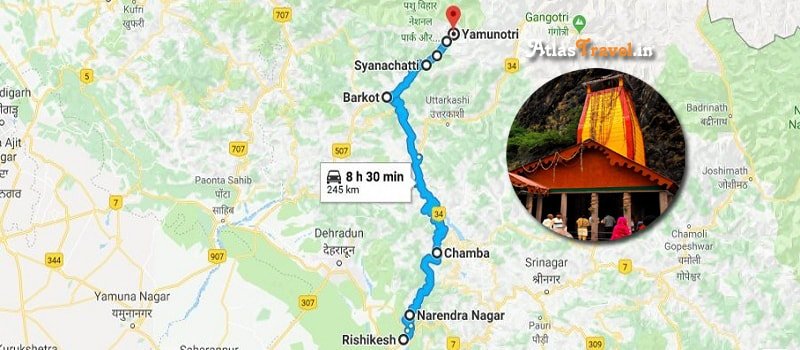 Char Dham Yatra starts with a visit to Yamunotri Dham. After a 36 km drive from Barkot, then followed by a 7 km trek. In addition, Barkot is just about 100 km from the Gangotri Dham. And Barkot village is in the Uttarkashi district.
Source of River Yamuna Origin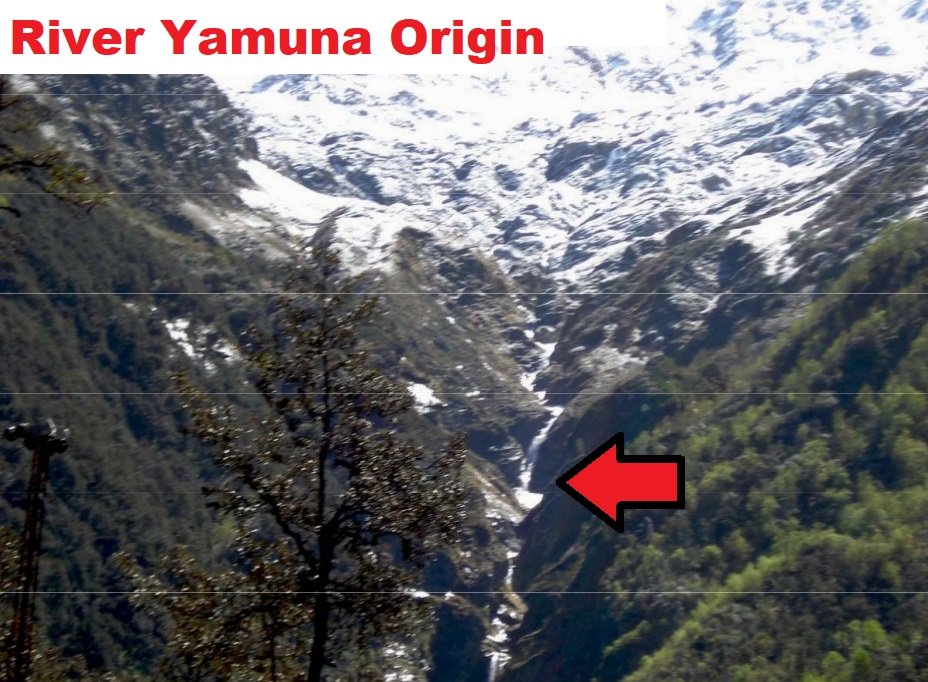 It is most famous for the thermal springs found there. The original source of the river is a frozen lake and glacier. This is positioned at Kalin Mountain. The Altitude of this mountain is about 4421 meters. The shrine is termed highly sanctified. Because it is believed that the sins of the devotees wash away through visiting this shrine. There is a trek to reach this place.
Yamunotri Temple History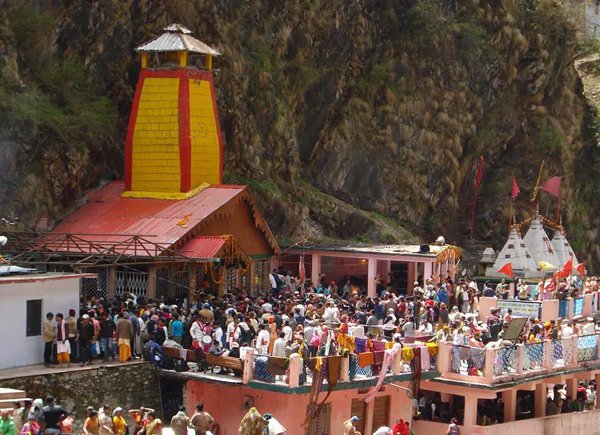 The legends say that the saint Asit Muni used to live here. He bathed all his life only in Yamuna and Ganga. After that when he became old. Then he was not able to go to Gangotri for the bath. And then for him, a stream of Ganga came opposite the stream of Yamunotri. Other than this, Yamuna is believed to be the mother of human beings. It gives nourishment to the people.
King of Tehri Sudarshan Shah built the Yamunotri Temple in 1839. However, the temple was damaged several times due to an earthquake. And then Maharani Gularia of Jaipur reconstructed this temple in the late 19th century.
God Sun gifted her daughter (Yamunotri) a hot water spring. Which is situated near Divyasheela. Pilgrims take bath in Taptakund and cook potato and rice in Suryakund as well.