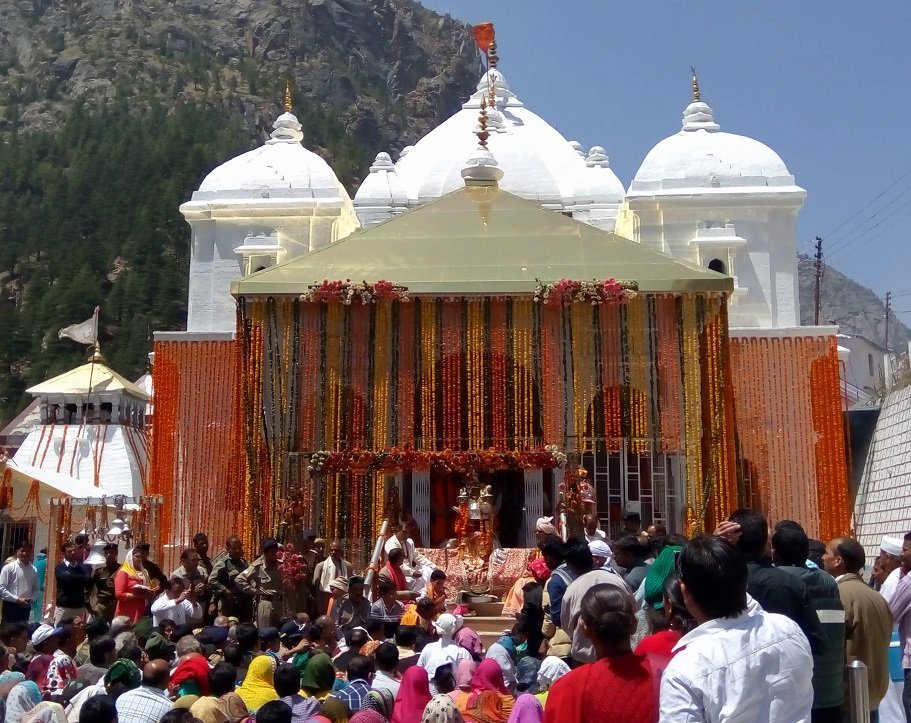 Gangotri Temple is situated at a height of 3,100 meters on the Northern Himalayan range in the Uttarkashi district of Uttarakhand. And it holds a very important place in the hearts of Hinduism. It is one of the four sacred pilgrimage shrines of Chota Char Dham Yatra in Uttarakhand.
In between all the natural beauty and grace that the mountains and altitude of the place grant, what makes Gangotri one of the holiest places is its close connection with Ganga Maa (mother), the goddess of Hindus. Because River Ganga originates from the Gangotri glacier at Gaumukh which is some 18 km from Gangotri town.
Gangotri Temple in Char Dham Yatra 2023 
Some major facts and information about Gangotri Temple.
Deity: Goddess Ganga (River Ganga)
District: Uttarkashi
State: Uttarakhand
Elevation / Height: 3,100m (10,200 ft)
Visitors / Year: More than 5 Lakh people visited Gangotri in 2019.
How to reach Gangotri Temple?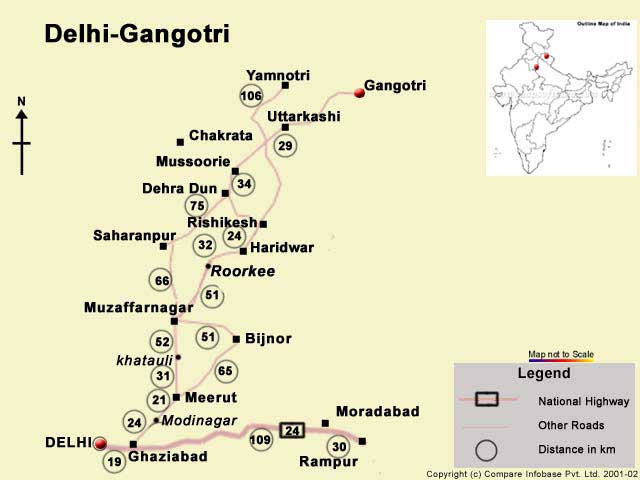 If you want to visit Gangotri Dham from Delhi. Then, you have to come to Dehradun via Haridwar or Saharanpur.
After reaching Dehradun, there are so many transport options from ISBT to Uttarkashi.
Furthermore, In Uttarkashi, you can reach Gangotri via Harsil Village. Because Gangotri Temple is just about 25 km away from the Harsil Village.
Gangotri Dham History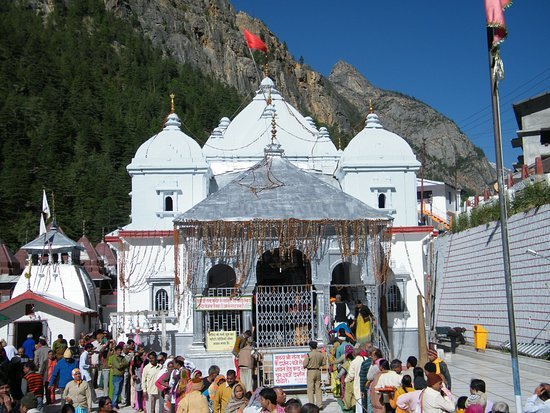 It is believed that Goddess Ganga came onto the earth in order to wash away the sins of King Bhagirathi's ancestors.
From the legends of mythology until the present time. Ganga River has always been a sacred source of purity for mankind. Coming to Gangotri for a sacred tour is not only a religious duty but a spiritual calling too.
Other than this, it is said that the river washes all the sins and makes the souls of devotees pure. Because this shrine is famous for the originating point of the Ganges River. This is the place where Lord Shiva took Ganga in his matted hair. Gaumukh is the place where the Ganga originated from Gangotri Glacier.
On Bhagirath Shila, which is located near the temple. It is said that King Bhagirath performed penance to please Goddess Ganga. And make her agree to come on earth from heaven.
To reduce the shattering speed of Ganga while it was coming to earth. Lord Shiva took the stream in His matted hair.
Therefore, there is a submerged Shivlinga. It is believed that this Shivlinga is where Lord Shiva sat to receive the streams of the Ganga river.