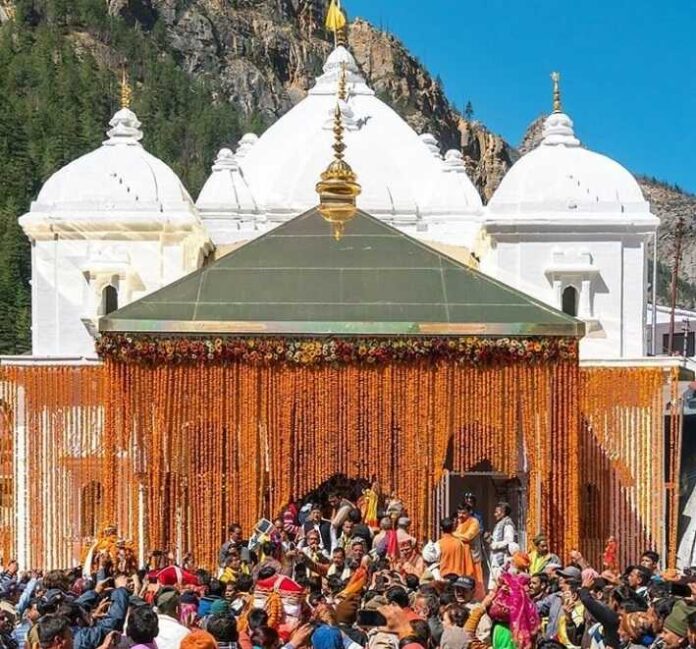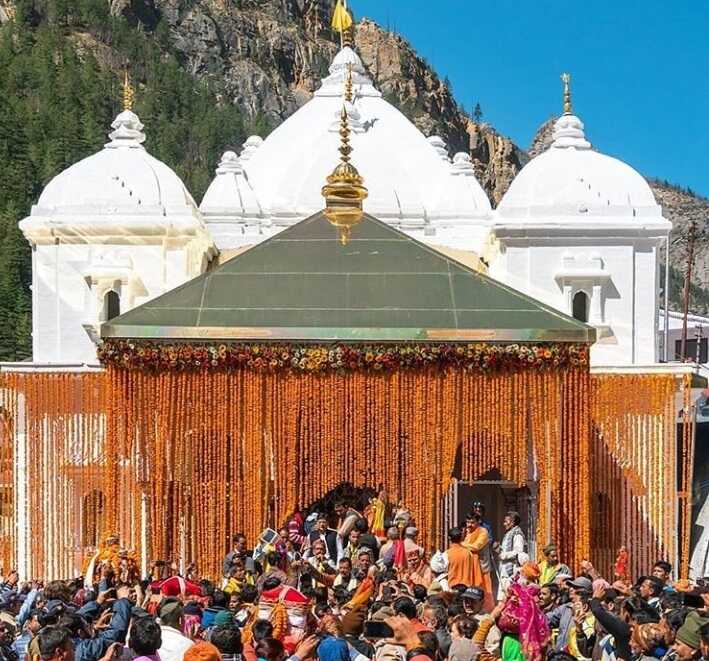 Gangotri yatra 2023 is all about visiting Gangotri temple which is one of the famous religious temples of the Hindus located in the Uttarkashi district of Uttarakhand. It is located at a height of 3,038 meters above sea level and is dedicated to River Ganga. Gangotri gets its name from the famous River Ganga dedicated to Goddess Ganga. It is surrounded by mountains on all sides and lies in close proximity to the Indo-China border. It is known for offering peace and tranquillity to its visitors.  Gaumukh is the origin of the River Ganga and Gangotri temple is the seat of the goddess Ganga, which is one of the four sites in the Chota Char Dham pilgrimage circuit. The river is called Bhagirathi at the source and acquires the name Ganga (the Ganges) from Devprayag onwards where it meets the Alakananda. The origin of the holy river is at Gaumukh, set in the Gangotri Glacier, and is a 19 km trek from Gangotri.
Gangotri Yatra 2023 Registration Open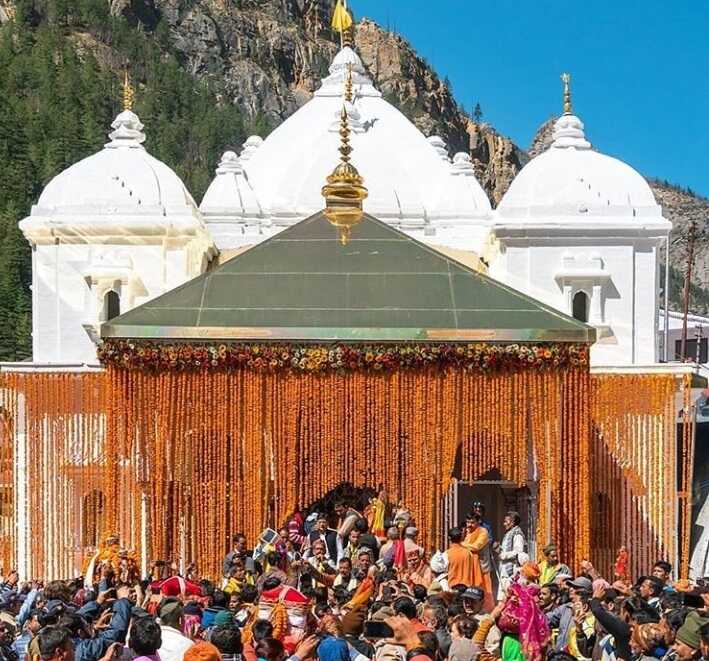 Deity: Gangotri, Goddess Ganga
District: Uttarkashi
State: Uttarakhand (India)
Elevation / Height: 3,038 Meters
Visitors / Year: 2-3 Lack/Year
Gangotri Yatra 2023 Opening Date
The opening and closing dates of the Gangotri Temple in Char Dham Yatra 2023 are as follows:
| | |
| --- | --- |
| Opening Date | 22 April 2023 (7:10 am Morning) |
| Closing Date | 12 Nov 2023 (Evening) |
The Temple opens on the religious day of 'Akshaya-Tritiya, which falls, generally, during the last week of April or the first week of May.
The closing day is always the next day of Diwali after a brief ceremony.
Read More  ➤➤➤
About Gangotri Temple
Gangotri Temple History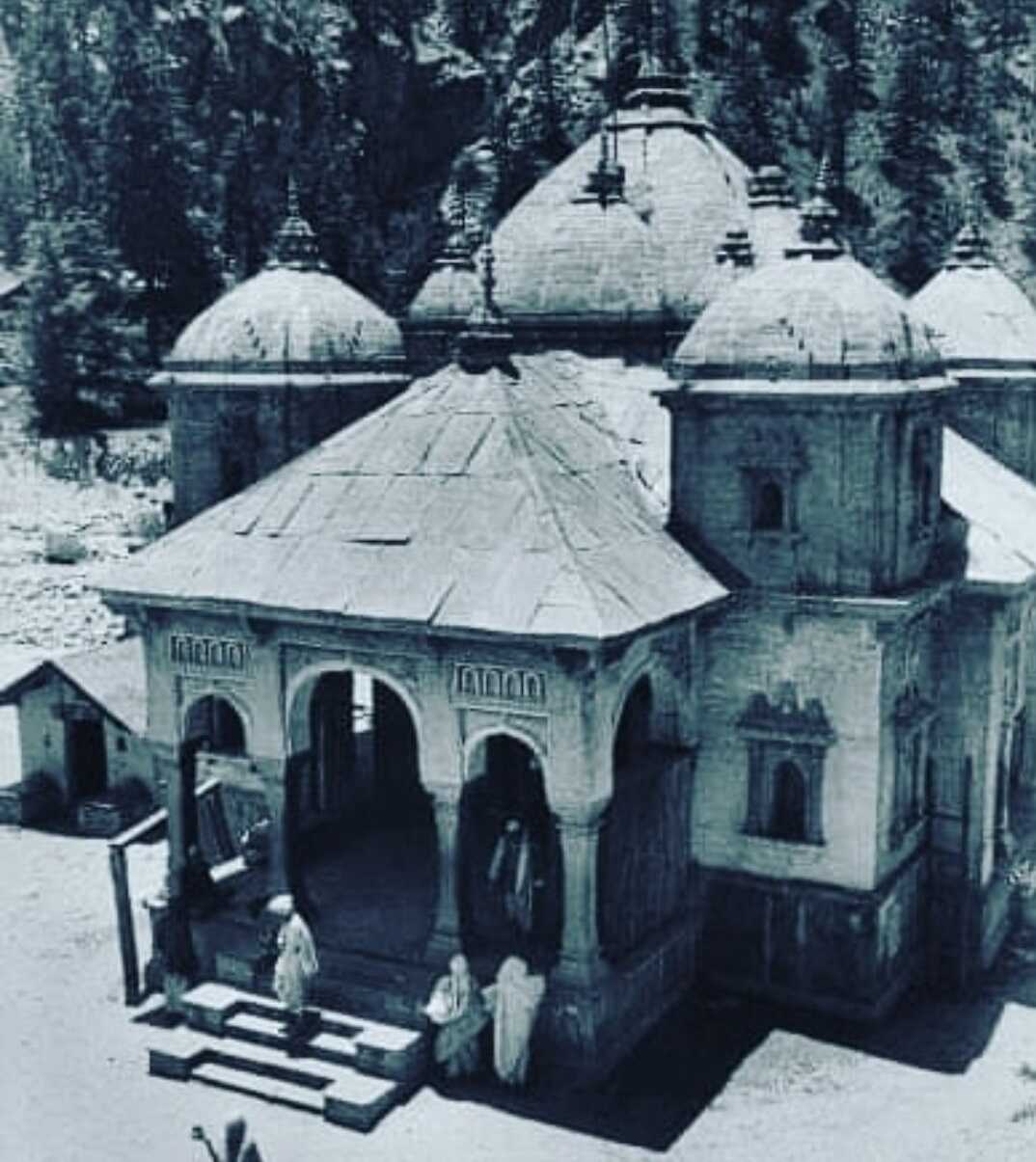 Ganga is the most sacred river not only in India but in the world. Not only do Indians accept this fact but foreign scholars also accept it. In all religious texts, Ganga has been described as the most reputable and sacred. we
Indians worship Ganga like a mother. 
It was only after the penance of King Bhagiratha of Suryavansh that the Ganges first descended on the earth by dividing it into many streams.
Read More  ➤➤➤
History of Gangotri Temple
It is believed that King Bhagirath meditated deeply with Goddess Ganga, asking her to descend down to earth from heaven in order to provide salvation to the ashes of his ancestors who were cursed by Sage Kapil.
How To Reach Gangotri Temple?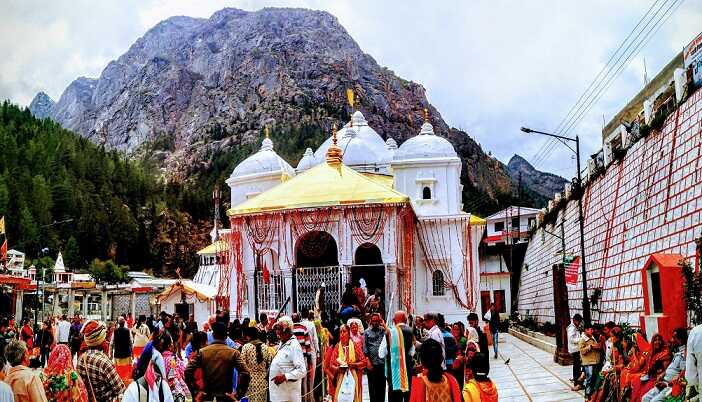 Here we have compiled all the routes and distance information on how to reach Gangotri in the best possible way. Suppose you are planning your trip from any major city like Delhi, Mumbai, Chennai, Kolkata, or Banglore. Then it's very important to know the distance and best possible routes for your Gangotri Trip. It does not matter whether you are traveling to Gangotri by train, air, or by road, Haridwar and Rishikesh are the main points from where you have to start your journey to the hilly area.
Gangotri Yatra 2023: Route Maps & Distance Guide
If you want to reach Gangotri Temple from any part of India. Then Uttarakashi will be your mean destination to reach Gangotri.
Your City 
➜
 Haridwar or Rishikesh 
➜
Dehradun
➜
Mussoorie
➜
Chilyanisaur
➜ 
Uttarkashi ➜
Gangotri
Uttarkashi is accessible from major destinations of Uttarakhand. Here we are sharing a detailed Route Map & Distance Guide on how to reach Gangotri from major cities of India.
Gangotri Temple Distance from Major Cities
Note: This distance is directly from the Gangotri Temple in Uttarakashi, Uttarakhand.
Click on Any Route below
and you will redirect to a distance Guide on that Route.
Gangotri Temperature Today
The temperature in Gangotri right now and this week's weather forecast. GANGOTRI WEATHER Due to the very heavy snowfall, the Gangotri Temple remains closed for 6 months in the winter season and then opens in the summer season.
Places To Visit Near Gangotri Temple
Bhagirath Rock
Mukta Gufa (Pandavas Cave) Patangana
Gauri Kund
Kedarganga Sangam (Kedar-Tal)
Suryakund, (also known as Vishnukund or Brahmakund)
Maharishi Jahnu Muni Ashram
Jumping Point, Bhairon Jhap (प्राणोत्सर्ग स्थल, भैरोंझांप)
Vishwanath Temple
Gangotri Glacier
Tapovan
Gaumukh (Gomukh)
Read More  ➤➤➤ 16 Facts About Gangotri
Pandavas Cave (Mukt Gufa, Patangana)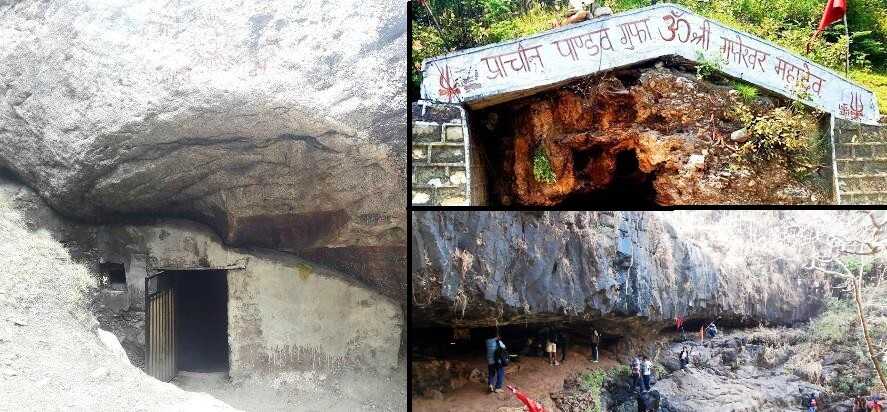 On the left bank of Bhagirathi at a distance of about one kilometer from Gauri Kund, there is a natural flat plain covered with rocks, which is known as Patangana.
According to the belief, the Pandavas reached this place on the orders of Vyas ji to atone for the sin of killing a Cow and With the help of sages, a great "Dev Yagya" was performed here and then they reached Kedarnath via the banks of Rudraganga.
And from there they proceeded towards the "Swargarohani mountain".